Your Roadmap to Meeting Director Competency Requirements is just Around the Corner
The knowledge, experience and skill of each Director and the Board as a whole are important elements in the success and viability of the credit union. Directors require appropriate competencies to effectively fulfill their responsibilities and contribute to the safety and soundness of the credit union sector as a whole.
The eSSential Learning & Development Roadmap™
The eSSential Learning & Development Roadmap™ supports the planned activities that help people reach their full potential. Focused on identifying the unique and individual learning and development needs in alignment with a core set of defined competencies, training and non-training solutions are selected, prioritized and enabled.
The Results
A defined learning & development plan with a commitment to a learning & development budget
A customized learning & development solution for each employee
An organization where people are aligned and enabled to monitor progress towards personal development
A series of metrics that define and measure the success of the investment in learning & development
Learning & Development Plan of Success
Assessing Learning and Development Needs
Determine whether training is required and will address the knowledge and skill component of performance.
Aligning Core Competencies
Provide clarity and context aligned to specific roles and in support of learning & development activities.
Selecting Solutions
Identify solutions for closing performance gaps at the job, process and organizational level.
Monitoring Progress
Enable the transfer of learning or the knowledge and skills learned within the workplace.
Measuring Success
Evaluate and measure the success of training and non-training solutions.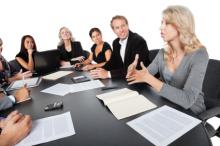 Testimonials
"Jerry has the rare blend of being personable, cutting edge with her programs and approach to learning and performance, and truly caring about the outcomes for her clients. She tirelessly looks for new ways not only to engage learners, but to maximize application and results. In short, Jerry is terrific."
- Jim Kirkpatrick, PhD Senior Consultant at Kirkpatrick Partners