DiSC at a Glance
DiSC® eSSentials is a collection of personality profiles and related training materials can serve as the core or as powerful additions to any interpersonal communications training program, leadership development, team building, or set of coaching tools. Each eSSential DiSC program embraces one of the Everything DiSC profiles and provides insightful and experiential learning about yourself and others to develop more effective relationships, one person at a time.
Everything DiSC Workplace®
Everything DiSC Workplace® can be used with everyone in an organization, regardless of title or role, to improve the quality of the workplace. Participants understand and appreciate the styles of the people they work with. The result is more effective and productive working relationships.
Everything DiSC Work of Leaders®
The Work of Leaders made simple: Vision, Alignment and Execution. Based on best practices, Everything DiSC Work of Leaders® connects leaders to real-world demands, generating powerful conversations that provide a clear path for action. There are a variety of learning programs to enhance your discovers about yourself and then others. It approaches leadership as a one-to-many relationship, focusing on tangible steps directed at leading a group toward desired outcomes. Using the framework of Vision, Alignment, and Execution, Work of Leaders encourages leaders to understand their own leadership behaviors and how they impact their effectiveness.
Everything DiSC® Management
Everything DiSC® Management teaches managers how to bring out the best in each employee. Participants learn how to read the styles of the people they manage. The result is managers who adapt their styles to manage more effectively.
The culture in every organization is different. As such, no two sessions are ever the same; nor should they be. The beauty about DiSC® is it can be used as a tool to build and cusotmize a program to meet an organization's need. This is what we do. The result–experiential learning.
The eSSential DiSC Series
The eSSential DiSCafé Series are three separate programs designed to bring learning to individuals at any level within the organization. Each series is comprised of four (4) 90-minute interactive workshops that allow for in-depth conversations and greater impact with little disruption to your work. After each DiSCafé, participants apply the learning while back at work; then leverage newly acquired skills at the next DiSCafé. The goal is to deliver as much relevant, practical content and inspiring ideas as possible that are tangible and applicable. Applicable programs include: People Leadership eSSentials; The eSSential Work of Managing Yourself, then Leading Others; and The eSSential Work of Leaders.

Contact Jerry to request more information about bringing DiSC to your organization or to register for an upcoming program.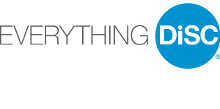 Discover More
Learn more about these programs
Testimonials
"People Leadership eSSentialsTM is about understanding who you are and what you are capable of. At FirstOntario Credit Union, we are embracing this simple yet effective philosophy by launching People Leadership eSSentials as our core foundational leadership program. Using the new Everything DiSC Management Profile as the tool, participants are introduced to the essential components of leadership."
- James Olson, VP of Human Resources, FirstOntario Credit Union